Our Crane Operators
Phoenix Crane Services provide licensed professional crane operators across the GTA, Durham Region and the Southern Ontario area.
Our highly skilled Crane Operators are experienced, friendly and reliable giving us repeat customers and great word of mouth.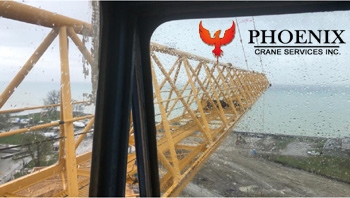 Crane Operators
What is a Crane Operator?
Crane operators are those who control the crane for lifting, moving, position or placing. Cranes are most commonly used to move large objects like machinery and equipment.
Where are Cranes found?
Cranes are mostly found at construction sites, industrial sites, railways, ports, mines, railway yards, and more.
Who employs Crane Operators?
Most common employers are construction companies, mining companies, shipping yards, railways and crane rental companies.